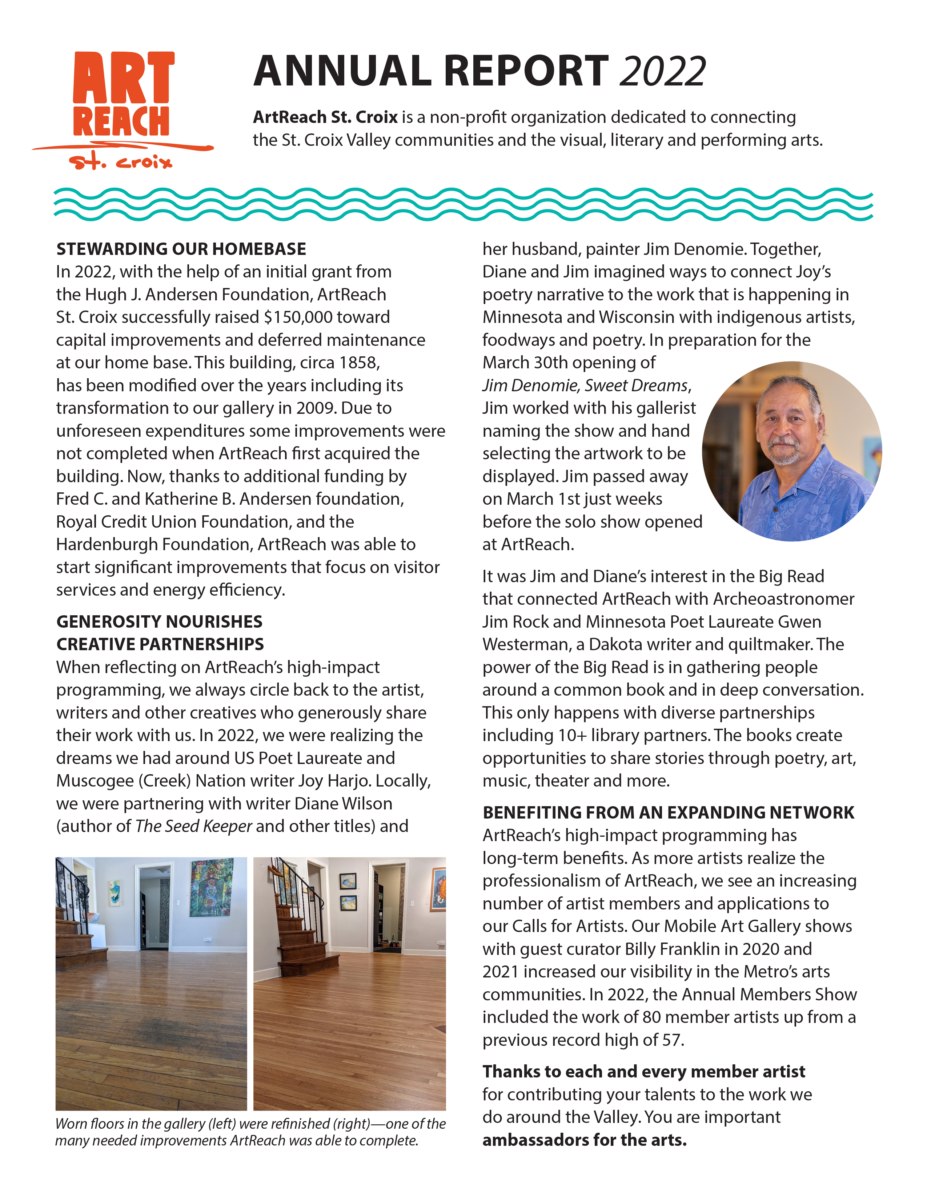 2022 Annual Report | 2022 – Form 990
2021 Annual Report | 2021 – Form 990
2020 Annual Report | 2020 – Form 990
2019 Annual Report | 2019 – Form 990
2018 Annual Report | 2018 – Form 990
2017 Annual Report | 2017 – Form 990
2016 Annual Report | 2016 – Form 990
2015 Annual Report | 2015 – Form 990
__________________________

You can also view the ArtReach St. Croix's (formally ArtReach Alliance) entry on Guidestar.
GuideStar's mission is to revolutionize philanthropy and nonprofit practice by providing information that advances transparency, enables users to make better decisions, and encourages charitable giving.
The Minnesota Attoney General's website has a charities search feature. You can learn more about ArtReach St. Croix, or any other registered Minnesota charity, there.