Thank you for a successful program in 2022!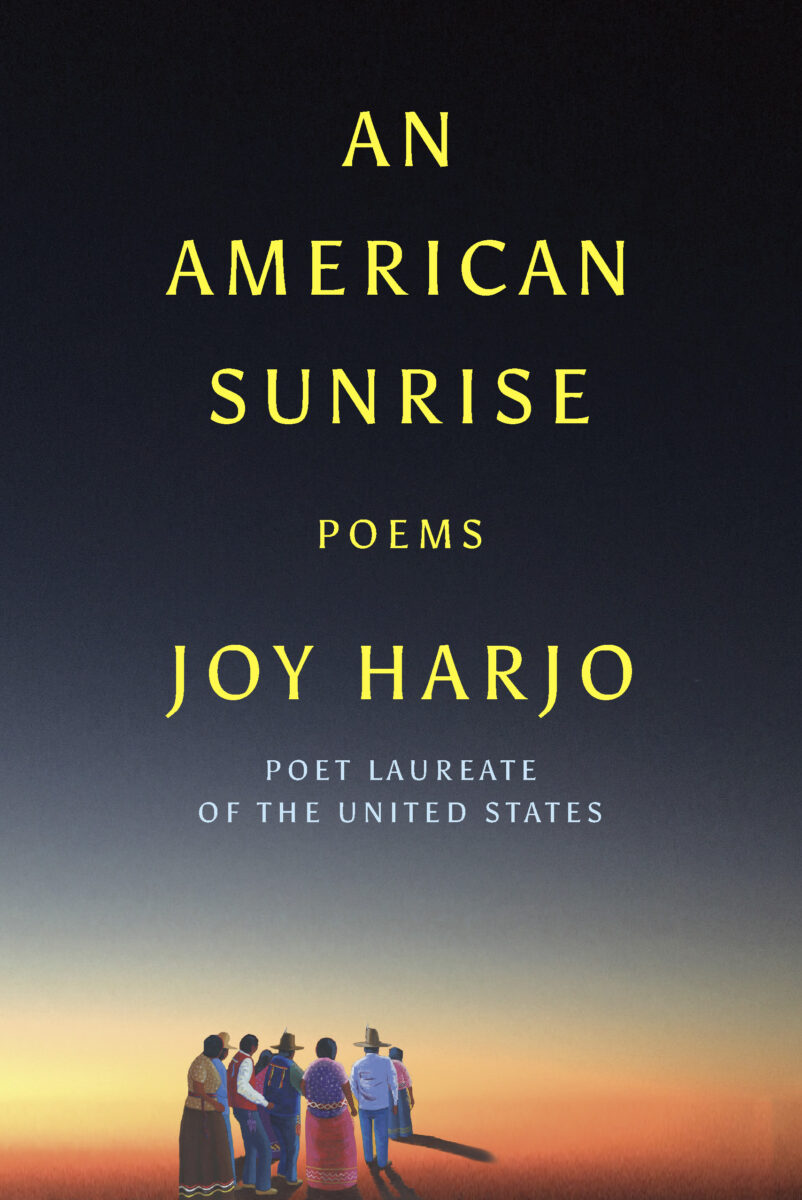 In 2021, the St. Croix Valley was chosen as an NEA Big Read community for the 8th time. The NEA Big Read in the St. Croix Valley is a one book, one community program that brings together residents from throughout the lower St. Croix Valley in Minnesota and Wisconsin around a common book. Programming in 2022 was centered on themes found in An American Sunrise: Poems by U.S. Poet Laureate Joy Harjo.
Meet the Poets of Place
In December 2021, ArtReach St. Croix announced the five St. Croix Valley poets who will be advocates and ambassadors for poetry and creativity in the lower St. Croix Valley through Poets of Place. Similar to a poet laureate program, the Poets of Place program seeks to be representative of the rich and diverse cultures of poetry in the region.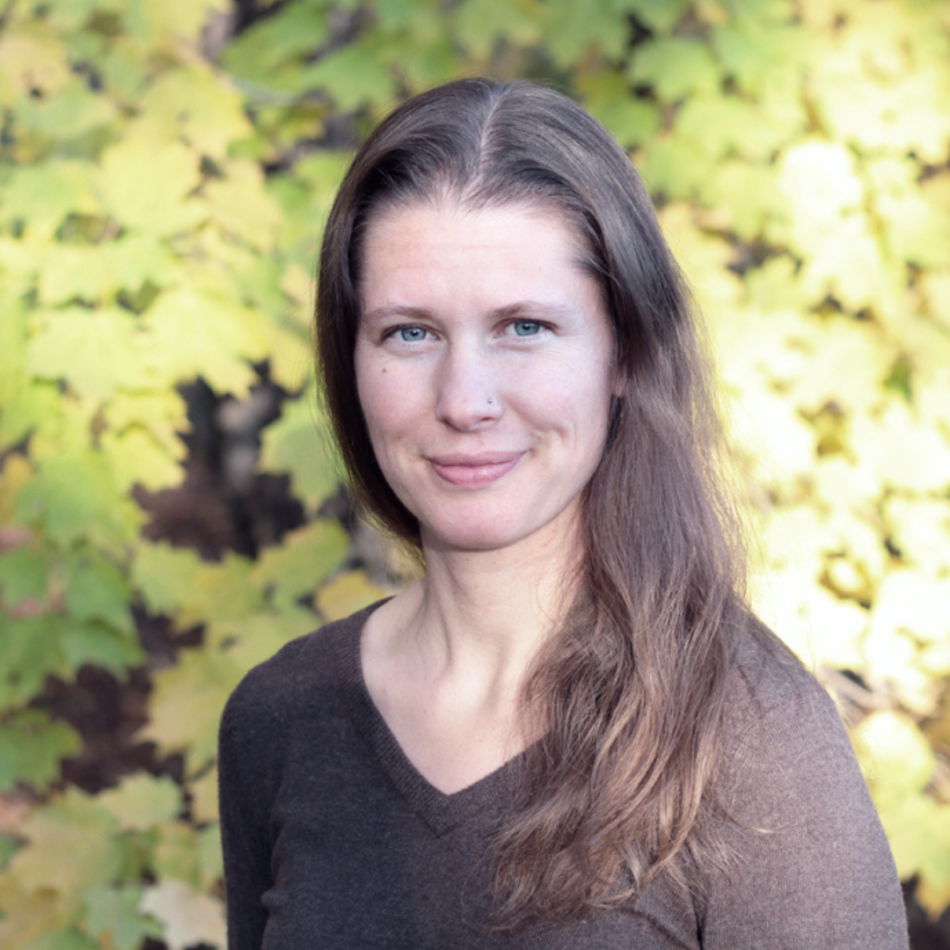 Heidi Barr lives in Lindstrom, MN with her husband and daughter, where they tend to a large vegetable garden, explore nature and do their best to live simply. She works as a wellness coach, holds a master's degree in Faith and Health Ministries and is the Managing Editor of Wayfarer Magazine. Author of several books of nonfiction, she is committed to cultivating ways of being that are life-giving and sustainable for people, communities, and the planet. Her next poetry collection, Slouching Toward Radiance, is forthcoming from Homebound Publications in 2022.
Mike Forecki divides his time between the bluffs near Osceola, WI overlooking the St. Croix River and Florida's southern Gulf Coast. For the past 40 years, he has lived and practiced law in Western Wisconsin. He holds a bachelor's degree in English and a master's degree in Philosophy from the University of Wisconsin-Milwaukee. In 1981, he received a Juris Doctor degree from the University of Wisconsin-Madison. He started writing poetry when he semi-retired almost ten years ago. His poems are published in various magazines, including Bramble, Barstow and Grand and Volume One.
Lee Kisling has lived in Hudson, WI since 1988. He is a working poet, a retired engineer of railroad signal systems and has been married for almost 50 years. He is a father of two and a grandfather. He graduated from Hamline University in 2014 with a degree in Creative Writing. He has several published works, including his novel The Fools' War, a chapbook of poetry titled The Lemon Bars of Parnassus and a book of small poems titled Add to Cart. He has also had his poems published in many small presses and journals and one of his poems was nominated for a Pushcart Prize.
Rosetta Peters is a poet, an author, a public speaker, an activist and a resident of Marine on St. Croix, MN. She is of Yankton, Crow Creek and Oglala descent. A procrastinator to the point of detriment and lover of the natural world. Rosetta has had her poetry published in the Yellow Medicine Review. She wasrecently awarded the Minnesota State Arts Board Artist Initiative Grant to professionally record and release an album of her spoken word and performance poetry and the MRAC Next Step Grant for creative support for the completion of her memoir, The Spider and The Rose.
River Urke has the heart of a poet and the eyes of an artist. Currently, she resides in River Falls, Wisconsin with her cat, Niko. River's poetic writings and artistic touches reflect the principles she lives by where imperfection is beauty, nature is appreciated, and knowledge is gold. In addition, her work is heavily influenced by her battle with multiple sclerosis, and her native blood. Often, River integrates her poetry and art into one artistic piece. She is the author of two poetry chapbooks, Stumbled & Standing and when spirits touch, and a non-fiction, Women's Obsession with Shoes. River is a contributor in six anthologies including the 2014 St Paul Almanac and the 2017 Yellow Medicine Review. She is the host of a monthly literary event online, Close Up: Meet the Poet Behind the Verse. In addition, River is a member of the League of MN Poets and the Mississippi Valley Poets.
These selected poets will participate in literary events at area libraries, will promote poetry and the Poets of Place program and will present their poems at a chapbook launch event in late April.
Art on Tour: Poetry and Fiber Art by Gwen Westerman
2022's NEA Big Read in the St. Croix Valley programming featured a touring exhibit of poetry and fiber art by Minnesota Poet Laureate and quilt artist Gwen Westerman. The exhibit, which will stayed at each location for one week, highlights the creative results piecing and layering both in words and fabric.
About the Author: Joy Harjo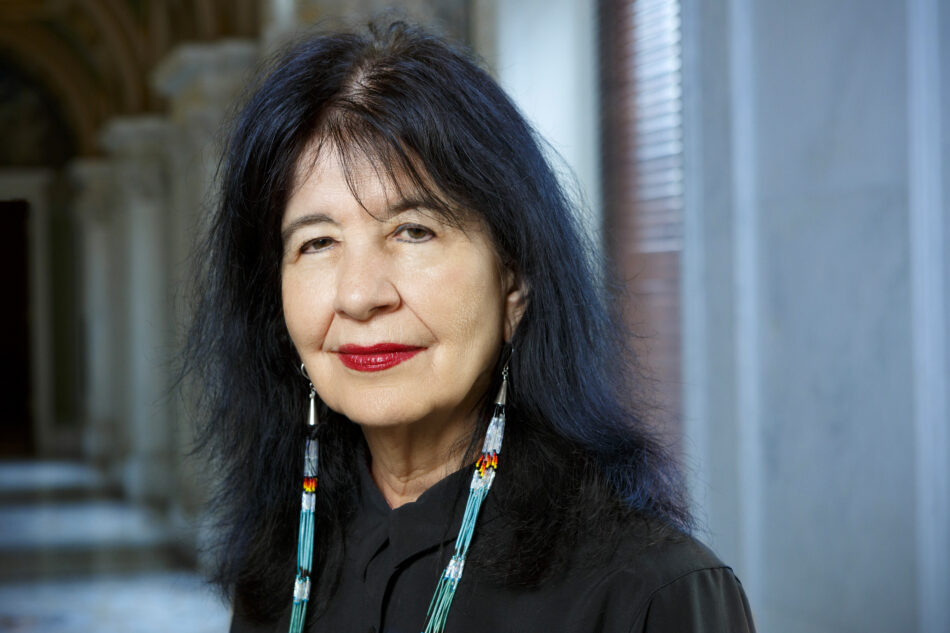 In 2019, Joy Harjo was appointed the 23rd United States Poet Laureate, the first Native American to hold the position and only the second person to serve three terms in the role. Harjo's nine books of poetry include An American Sunrise, Conflict Resolution for Holy Beings, How We Became Human: New and Selected Poems, and She Had Some Horses. She is also the author of two memoirs, Crazy Brave and Poet Warrior, which invites us to travel along the heartaches, losses, and humble realizations of her "poet-warrior" road. She has edited several anthologies of Native American writing including When the Light of the World was Subdued, Our Songs Came Through — A Norton Anthology of Native Nations Poetry, and Living Nations, Living Words, the companion anthology to her signature poet laureate project. Her many writing awards include the 2019 Jackson Prize from the Poetry Society of America, the Ruth Lilly Prize from the Poetry Foundation, the 2015 Wallace Stevens Award from the Academy of American Poets, and the William Carlos Williams Award from the Poetry Society of America. She is a chancellor of the Academy of American Poets, Board of Directors Chair of the Native Arts & Cultures Foundation, and holds a Tulsa Artist Fellowship. A renowned musician, Harjo performs with her saxophone nationally and internationally; her most recent album is I Pray For My Enemies. She lives in Tulsa, Oklahoma.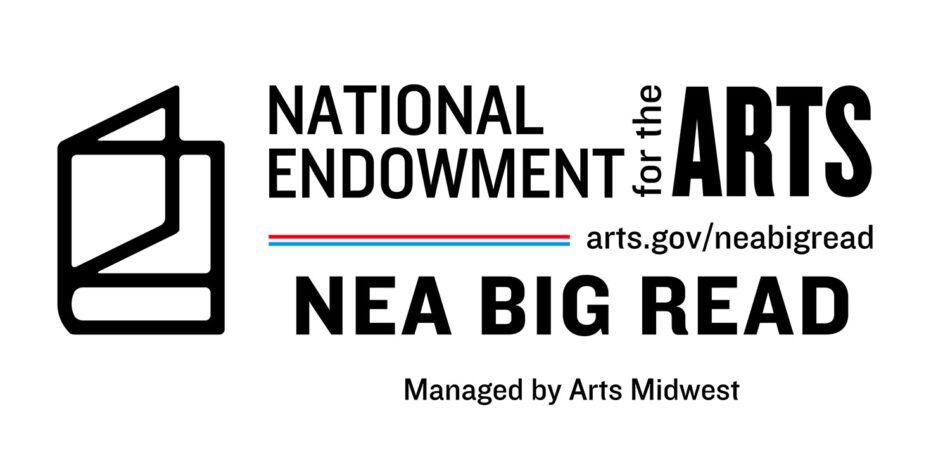 NEA Big Read is a program of the National Endowment for the Arts in partnership with Arts Midwest. NEA Big Read in the St. Croix Valley is presented by ArtReach St. Croix in conjunction with core program partners including Valley Bookseller, Stillwater Public Library and other library branches located between St. Croix Falls, WI, and Hastings, MN.