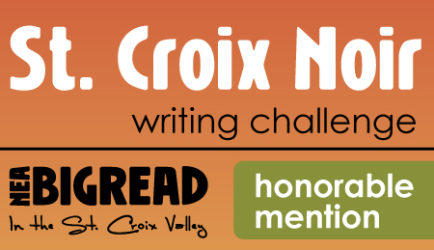 It was a slow afternoon at Barker's. Only a few couples occupied the booths along the south wall covered in old black and white photos of Hudson and the bar was deserted except for me. Snow was falling outside and through the large front window I could see the traffic was moving slowly on Second Street.
I had just received a nice check from Boris Simons for the successful conclusion of his missing diamond case and I was celebrating with a stiff Manhattan straight up. No prospects, nothing pending, money in the bank, a slow afternoon in a warm bar and I was beginning to feel better than I had in weeks.
The front door then swung open. Along with a cold breeze and blowing snow swept in Erin Keening. She wore a short black dress, spike high heels and a black pea coat which nicely offset her thick blonde -hair piled high on her head.
"Max, they just found Boris Simons in his car over on Prospect Street…"
"Dead?"
"Yes, how did you know?"
"Thank God I cashed his check today and didn't wait. It was those diamonds, it was too easy how they turned up. I thought those thieves would be back and I warned him to put them away in the bank vault."
"Oh Max, this is terrible. Jodie will be distraught when she finds out."
I took a pull from my Manhattan, "Yeah, it is tough. You want a drink?"
The front door swung open again assaulting us with more cold air and Tommy Reach and his always present sideman Vern Usinger, detectives with the local undercover unit, strode in directly to my place at the bar.
"What do you know, Mingus? Didn't you see Simons earlier today? He took a bullet and the diamonds weren't on him," Reach said.
"Gentlemen, please, I'm trying to enjoy a fine cocktail in peace. What's the big rush?"
"Max says he expected it," chimed in Erin. "He told me he knew the thieves would return and the Boris was in danger."
I paused for a moment and looked over at colorful booze bottles lining the wall behind the bar. What a world of choice and chance, I thought.
"Well?" Usinger broke the silence.
"Simons was a fool to broadcast that he inherited those diamonds. He liked carrying them around and showing them off, so I expected some trouble. Even here in Hudson we have some characters I don't like. When I got them back I told him to get a safe deposit box at the bank. I would check with your contacts in the Cities have them let the local jewelry stores know about the diamonds. These clowns will work fast to unload them. There is no one now to blackmail."
"Who are they, Max?" Reach asked.
"No, I never saw them. You might want to ask that same question to Erin here. She just came from visiting with Simons."
I picked up my drink and looked at Erin. She is a rare and very cool woman, I thought. She did not blink and returned my gaze as if I had just mentioned the weather. I suspected she was in on the setup. But how was I going to find anything on her and what for? My check has been cashed and it's safe in my account.
---
Max Mingus, The Simons Diamonds Have Gone Missing by Thomas M. Hendricksonwas a submission of the St. Croix Noir Writing Challenge, part of NEA Big Read in the St. Croix Valley. NEA Big Read is a program of the National Endowment for the Arts in partnership with Arts Midwest. All submissions for St. Croix Noir Writing Challenge were judged by a committee of St. Croix Valley writers and readers.