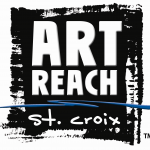 ArtReach St. Croix is excited to welcome three new board members and one new staff member.  The new board members include:
Jessica Bierbrauer lives in Hastings and works in Prescott as the executive director of the Great River Road Visitor Center at Freedom Park. She was also a participant in Navigate and has a strong interest in the intersection of art and nature. Jessica previously working at the LaDuc Estate in Hastings. She is also a leader in the Great Rivers Confluence Project, bringing together communities like Prescott, Hastings, Afton, and River Falls around arts and tourism. She previously worked at several nature centers as a naturalist.
Liz Malanaphy lives in Hudson, where she teaches classes at The Phipps Art Center called "Just Add Water," using the arts to connect kids with the St. Croix River. She also runs Hudson's Destination Imagination program, a competitive creative problem-solving group that has sent teams to national competitions in recent years. Liz works for Hudson schools in support roles, and also serves on Hudson's urban forestry committee.
Jay Higgins lives in Stillwater and grew up in Lakeland. He played football at Stillwater High School and attended St. Olaf College for economics. After spending four years as a financial analyst Jay and now works with Educators Financial Services as a financial adviser.  His focus is largely on serving public workers like teachers and firefighters.
Our new staff member is:
Alana Cuellar recently moved to Stillwater and joins ArtReach St. Croix as the Development and Communications Assistant. She has spent several years living in Chicago, IL and Oakland, CA, working in nonprofit arts and education administration. Also a potter, Alana is excited to join the rich creative community of the St. Croix Valley!