We have heard that truth is stranger than fiction. That may be the case, but until you have cracked open a Cli-Fi book or two, you may not have fully imagined the ways that life is altered by climate change.
As part of this year's Big Read in the St. Croix Valley, Climate Fiction (Cli-Fi) book clubs are forming all over the lower St. Croix River Valley. Together, we will dive into Cli-Fi, a sub-genre of contemporary fiction. A few engaging and provocative selections have been made to help the informal book groups discuss the power of literature to wrestle with the vexing environmental questions of our time.
Please contact [email protected] to express your interest in book discussions which will take place in Prescott, Stillwater and St. Croix Falls. Exact dates and locations will be determined.
February
I'm With the Bears: Short Stories from a Damaged Planet, various authors
The book's title is taken from a quote attributed to environmentalist John Muir: "When it comes to a war between the races, I'm with the bears." With contributions by Margaret Atwood, Paolo Bacigalupi, T.C. Boyle, Toby Litt, Lydia Millet, David Mitchell, Nathaniel Rich, Kim Stanley Robinson, Helen Simpson, and Wu Ming, I'm With the Bears is a great way to get a survey of some of the best climate fiction writers of our time.
March
Flight Behavior: A Novel, Barbara Kingsolver
Of Kingsolver, the New York Times writes, "She takes palpable pleasure in the craft of writing, creating images that stay with the reader long after her story is done." Kingsolver's riveting story concerns a woman on a failing farm in rural Tennessee who experiences something she cannot explain–the appearance of millions of monarchs. In Flight Behavior, Kingsolver traces the unforeseen impact of global climate change on the ordinary citizens of one rural community.
April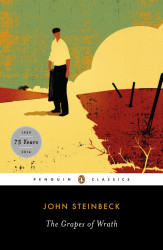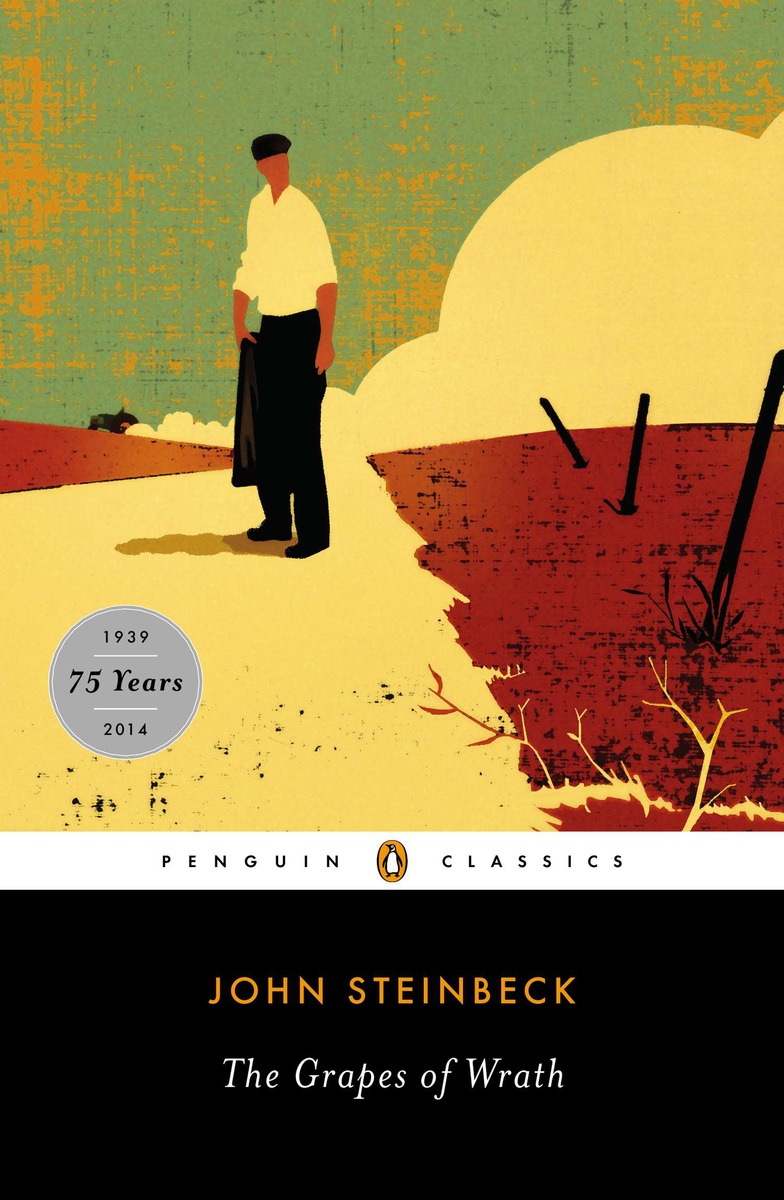 The Grapes of Wrath, John Steinbeck
The common title for this year's Big Read in the St. Croix Valley, The Grapes of Wrath is not merely a great American novel. It is also a significant event in our national history. Steinbeck's novel captures the plight of millions of Americans whose lives had been crushed by the Dust Bowl and the Great Depression. "Written in a style of peculiarly democratic majesty, The Grapes of Wrath evokes quintessentially American themes of hard work, self-determination, and reasoned dissent," states the NEA's Big Read website. The Grapes of Wrath "speaks from assumptions common to most Americans whether their ancestors came over in a stateroom, in steerage, or were already here to greet the migrants."
May
Title to be selected by each individual Cli-Fi Book Club
Questions?
Contact [email protected] or call 651-439-1465.