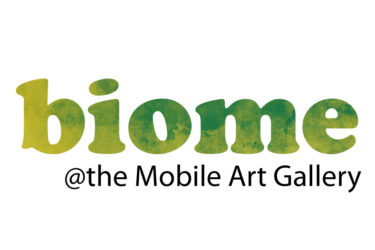 ArtReach St. Croix is seeking artists whose work reflects, interacts with or otherwise examines the natural environment of the St. Croix Valley for "Biome," a micro-exhibition in the Mobile Art Gallery.
In the summer of 2016, ArtReach St. Croix built the Mobile Art Gallery (from the trailer up) to take art into unexpected places in the St. Croix Valley. This summer, the Mobile Art Gallery will tour three Minnesota State parks and other locations with pop-up performances and a micro exhibition that connects visitors to the environment through art.
All forms of creative work are encouraged. All media, subjects and styles are welcome including—but not limited to—painting, fibers, printmaking, sculpture, glass, pottery, jewelry, mixed media and photography. Applications will be reviewed by ArtReach's Visual Arts Committee, who will select the appropriate mix of work for the exhibition.
Artists living and/or working in the St. Croix Valley of Minnesota and Wisconsin between Hastings and Prescott, and St. Croix Falls and Taylors Falls including Scandia, Stillwater, Afton, Marine on St. Croix, River Falls, Hudson and New Richmond are especially encouraged to submit applications. Artists are encouraged to submit images of up to three pieces.
Artwork should be original and available to be on loan to ArtReach from May 25 through September 5. Artwork can be for sale, but it's not required.
Exhibition on view dates:
William O'Brien State Park: May 26*-28
Afton State Park: July 21*-23
Interstate State Park – MN: August 4*-6
Additional dates will be added between Memorial Day and Labor Day weekends
*Artist Receptions: Fridays 6-8pm
To apply for "Biome", please complete the submission form and return it by May 1. All submissions must include:
Image of artwork (JPEG preferred)
Artists may submit up to three pieces.
Please email complete submissions to [email protected] or mail to ArtReach St. Croix, 224 N. 4th St., Stillwater, MN 55082
There is no application fee for the Mobile Art Gallery micro-exhibition.