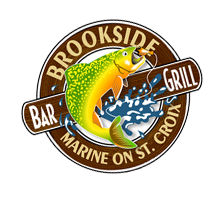 Marine on St. Croix establishment helps ArtReach exceed its fundraising goal
This summer, ArtReach St. Croix embarked on an ambitious project: to fund and build a Mobile Art Gallery. Grants from the St. Croix Valley Foundation and MidWestOne Bank supplied half the funding necessary to start this newest venture. To raise the rest of the money ArtReach turned to the generosity of the local communities through the online crowdfunding platform Indiegogo.
ArtReach's staff and board were ecstatic when Marine on St. Croix's Brookside Bar and Grill gave another $2,500 for the Mobile Art Gallery. Brookside Bar and Grill's significant sponsorship gift boosted the giving of 37 online and 5 offline individual givers, and ArtReach exceeded its goal for the new venture.
Inspired by pop-up trends and food trucks, the Mobile Art Gallery is a fresh approach to engaging the communities of the St. Croix River Valley. ArtReach is excited to use the gallery to celebrate and share the work of St. Croix Valley artists through a roaming exhibition space, a Fresh Art Roadside Stand and a pop-up performance venue.
Brookside Bar and Grill is located at 140 Judd Street in Marine on St. Croix. Known as an active venue for live music, the Brookside hosts bands playing on the back patio stage each Saturday and Sunday through the summer. ArtReach St. Croix is grateful for the Brookside Bar and Grill's investment in the Mobile Art Gallery and their enthusiasm for the arts in the St. Croix Valley.