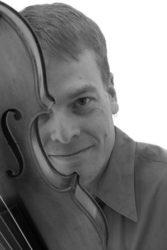 Local musicians Brian Wicklund and Blue Hazard featured in September
ArtReach St. Croix is excited to present bluegrass musicians Brian Wicklund and Blue Hazard in three free pop up performances:
September 18 at 10 AM
Marine on St. Croix Art Fair, taking place in the Mobile Art Gallery
followed by an Instrument Petting Zoo sponsored by Security State Bank of Marine
September 18 at 1 PM
Abnet Farm Art Show & Sale, 16885 Square Lake Trail N, Stillwater MN
September 25 at 10 AM
Afton Art in the Park, taking place in the Mobile Art Gallery
Critically acclaimed musician Brian Wicklund is known to ignite the stage with his fiery fiddling. He performs locally, tours globally and teaches frequently from his home-base in Marine on St. Croix. Brian got his start winning first place at the Minnesota State Fair talent contest in 1980 in his band Bluegrass Connection. He went on to join the acclaimed band Stoney Lonesome. They released seven recordings and played frequently on Prairie Home Companion. In 2005, Brian formed the acoustic power trio Brother Mule. Their debut release won an Indie Music Award for best Americana CD. Brian has played for years with groups such as BarleyJacks and FiddlePals.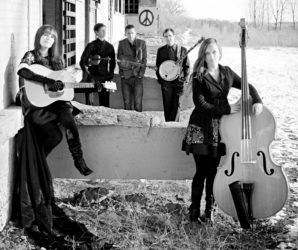 Several members of Blue Hazard are former students of Wicklund's, including his own daughter. They grew up spending summers at folk festivals and fiddle camps, immersed in the traditions and tunes of early American folk music. The emerging yet accomplished musicians of Blue Hazard include Clara Wicklund of Marine on St. Croix, Hannah Gruber Johnson of Maplewood, Luke and Dale Gruber of Minneapolis, and Uriah Nibbe of Plymouth.
The Mobile Art Gallery is the latest project of ArtReach St. Croix. ArtReach is excited to take the show on the road, sharing art exhibitions and pop-up performances throughout our dear St. Croix Valley. This project is made possible by the voters of Minnesota through a grant from the Metropolitan Regional Arts Council, thanks to a legislative appropriation from the arts and cultural heritage fund. Construction on The Mobile Art Gallery was made possible with funding from Brookside Bar & Grill, MidwestOne Bank, the St. Croix Valley Foundation, and donations from generous community members. Instruments for the Instrument Petting Zoo are provided by Eckroth Music.