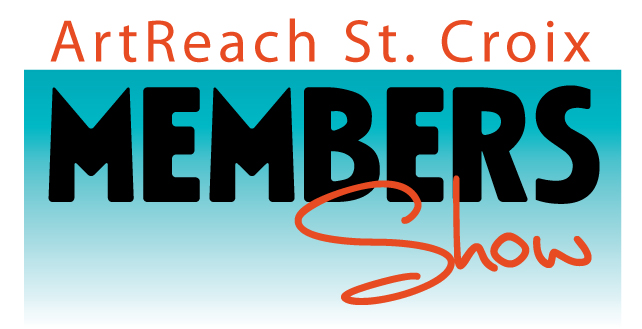 Member artists of ArtReach St. Croix are invited to submit one (1) piece of current, original artwork to be displayed in the ArtReach Galleries during the Annual Members Show. This year's show will be on view Thursday, July 11-Saturday, August 24.
Award Information
Three cash prizes will be awarded during the Members Show, including:
Best in Show Award, sponsored by Peak Atlas Chiropractic
VAC Award, sponsored and selected by members of the ArtReach Visual Arts Committee
Audience Award, sponsored by Stillwater Art Guild Gallery and voted on by gallery visitors
Entry Information
Each member artist of ArtReach St. Croix is allowed one submission.
Entry form must be completed and attached to the back of the artwork.
Wall-hung submissions must be dry and ready to be hung (i.e. framed and wired, or include other necessary support.) Maximum dimensions for wall-hung work is 36 inches wide by 48 inches tall.
Wall-hung submissions may include – but are not limited to – painting, photography, textile, stained glass, printmaking, mosaics or mixed media.
Free standing work may rest on the floor or be placed on a pedestal (provided by ArtReach). Maximum weight for free standing pieces is 50 lbs. Maximum floor space for free standing pieces is 36 inches by
36 inches. Free standing pieces may include – but are not limited to – sculpture, pottery, blown glass or jewelry.
Artwork submitted may be for sale or NFS (not for sale). Any sales made during the show will be administered by ArtReach St. Croix at a 35 percent commission. ArtReach St. Croix will handle all sales and collected the appropriate sales tax. Payment for artwork sold will be made within 30 days of the exhibition closing. Artwork sold may not be removed until the show closes.
Artwork should not have been displayed previously at the ArtReach St. Croix Galleries, the Holiday Pop-up Shop, the Gift Gallery or the Mobile Art Gallery.
ArtReach St. Croix reserves the right to reject any entry.
Schedule
Artwork Drop-off: Saturday, July 6 at 12-4pm or Monday, July 8 at 10am-3pm
Opening Reception: Thursday, July 11 at 6-8pm – The Best in Show and VAC Award will be presented. All artists are encouraged to attend.
Closing Reception: Saturday, August 24 at 2-4pm – The Audience Award will be presented at approximately 3:45pm.
Artwork Pick-up: Saturday, August 24 at 4-5pm (immediately following the closing reception) or Monday, August 26 at 10am-3pm.
Artwork drop-off, pick-up and receptions take place at ArtReach St. Croix, 224 N. 4th Street, Stillwater, MN. Gallery Hours are Wednesday-Friday, 10am-4pm and Saturday, 12-4pm.