Creating art as a way of remembering a loved one or cultural figure who has died has deep historical and cultural roots. Memorial art is often part of the grieving process, a way for a person to connect with their emotions, grief and honor their memories with loved ones.
Part of NEA Big Read in the St. Croix Valley, Art of Remembrance is a tour of memorial art that will visit eight libraries in the St. Croix Valley between March 13 and May 6.
Victorian Hair Art
Hairwork, or artwork made from human hair, has appeared throughout the history of craftwork. It was fashionable during the Victorian era and through the Civil War when mortality rates were high. Mourning jewelry made from hair was particularly popular and seen as showing one's sentiments for the deceased. Floral patterns as well as "mourning scenes" like gravestones and willow trees were common motifs.
Work on display
Antique 19th Century Victorian Human Hair Flower
The Flower is hand crafted from hair and it is beautifully done including the flower stem. The Hair art is in a deep wood walnut frame complete with glass and a wood backboard. 
(available for sale, $120, contact

[email protected]

)
Learn more
Nicho Art
Dating from the colonial Spanish period, nichos are a Mexican tradition of creating recessed shrines of patron saints or loved ones. Often through image and diorama, nichos capture special moments, characteristics and hobbies that honor the deceased. These stage-like settings can be found in kitchens, barbershops, at outdoor family gatherings and in Dia de los Muertos celebrations.
Work on display
Learn more:
Contemporary Remembrance Art
With the rise in popularity of cremation—the cremation rate was 57 percent in 2021—families and businesses are getting creative in how they approach what to do with cremains. Handcrafted urns, original art made from paint mixed with ashes, and sending ashes into space are just a few options offered by funeral directors.
Memorial Jewelry
Jewelry has been a popular means of keeping loved ones close for centuries. During the Victorian era, hair bracelets or watch fobs were common accessories. Today, an increasingly popular option is to turn a loved one's ashes into a lab-created diamond. Less costly options include necklace urns that can hold a small amount of ashes in a capsule style pendant. Non-cremains jewelry options include fingerprint pendants created by using a laser to etch details onto precious metal.
Work on display:
Multi-media Memories
Songs and sounds can trigger powerful memories and emotions. With technological advances, families can store a loved one's voice in the cloud for perpetuity. One growing trend is to turn a final voicemail or favorite song into a visual soundwave that can be listened to through a QR code. Expanding on the idea of the ubiquitous 1980s mix tape, companies can turn a playlist of meaningful songs or even a conversation with a grandparent into a personalized vinyl album. Vinyly, a company in the United Kingdom, takes the concept one step further by mixing cremains into the vinyl before the album is pressed.
Work on display
Learn more
Local Artists
Lovers of art can work with local artists to create a unique remembrance piece in honor of their loved ones.
Judy Sell – memory jar
It is unclear where the tradition of memory jars originated, but the ones created by Stillwater artist Judy Sell tell the story of a loved one through the ephemera collected over their lifetime. From metals and pins to bottle tops and LEGOs, Sell's memory jars are personal, unique and eye-catching.
Learn more about Judy's MEMORYART and see her other work: judysell.com
Pauly Cudd – glass art
Pauly Cudd of River Falls has been creating hand blown glass vases, ornaments and forms for more than two decades. Over the past several years, he has begun offering memorial glass items by infusing the fluid glass with cremains of loved ones—including those of the four legged variety—into decorative glass objects.
See more of Pauly's work at his studio in River Falls or at glassbypauly.com
Nick Earl – stoneware urn
Urns are a traditional way of keeping loved ones ashes close. Marine on St. Croix potter Nick Earl creates both traditional jar style urns as well as more unique forms like this mausoleum urn.
Work on display
Learn more about Nick and pottery at: nickearlpottery.com
James Harvieux – wood and epoxy urn
With more than 40 years of experience in woodworking, James Harvieux of Stillwater creates beautiful, one-of-a-kind boxes out of wood and epoxy.
Work on display
Memory Box with Slide Top, cherry wood and epoxy
(available for sale, $210, contact

[email protected]

)
Follow Jim on Instagram to see more of his wooden box urns and other art pieces: @james_harvieux
Other Resources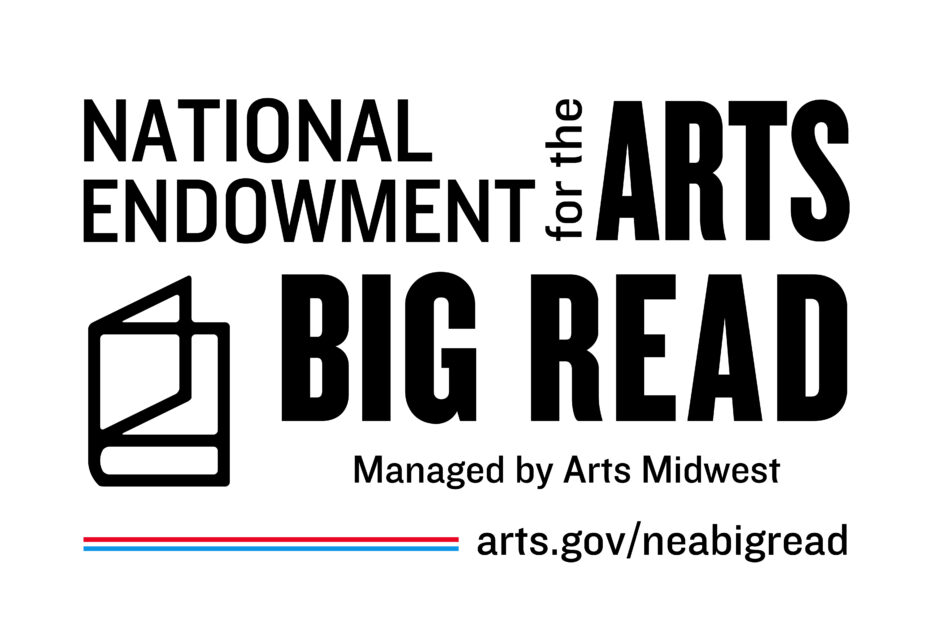 NEA Big Read is a program of the National Endowment for the Arts in partnership with Arts Midwest.
NEA Big Read in the St. Croix Valley is presented by ArtReach St. Croix in conjunction with core program partners including Valley Bookseller, End in Mind, author Richard Leider, The Remember Project, First State Bank and Trust, Stillwater Public Library and other library branches located between St. Croix Falls, WI, and Hastings, MN.