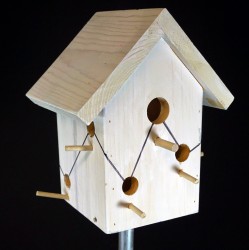 Connect the Dots
Simply created, simply stated-
Everything is connected…
Art to Nature,
Nature to Art,
Art to Artist,
Artwork to the community.
Community to Art Reach.
Artist Bio: Richard McDonough
Most people know me as a full-time Realtor.  What people do not know is that I actually have an Art Degree from University of WI – River Falls in Studio Pottery. Even with my Real Estate career, I am constantly drawn to the Arts, with all its uniqueness and curiosities.